---
Services
---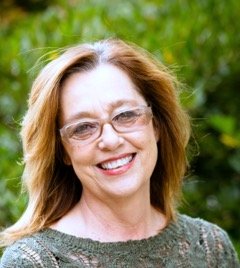 ---
I have over 35 years experience as a therapist. I offer individual therapy and neurofeedback for children, adolescents and adults who have ADD/ADHD, addictions, trauma and/or "problems with living." My ideal client experiences confusion, anxiety and questions his/her place in the world. Shame, guilt and suffering are barriers to living one's life fully. Long held crippling experiences and beliefs can be changed within the therapeutic relationship to overcome those barriers and provide relief, success and joy.
ADD/ADHD Symptoms of ADD/ADHD often are part of a diagnostic constellation which includes: intellectual giftedness, emotional diagnoses of Bi-polar disorder, anxiety, depression, social phobia and the proclivity for various addictions (food, drugs, alcohol, relationships).
Any of the diagnostic categories described in the "ADD constellation" can be the presenting problem, and the variability of symptoms can be very confusing to the client and significant others when these diagnoses co-exist. During assessment, and ongoing therapy, I keep this larger picture in mind.
I provide educational and family work as a means for parents and spouses to respond more effectively to the problems presented by the client.
TRAUMA I also work with those suffering from trauma, PTSD and the long-term debilitating effects of such trauma. I am trained in EMDR trauma treatment and incorporate it in my work.
FAMILY WORK I provide educational and family work as a means for parents and spouses to respond more effectively to the problems presented by the client. I often work with the entire family system. I provide telephone and text support as necessary,
NEUROFEEDBACK I use Brainpaint--an evidence based program designed to train your brain to become more effective and change archaic thoughts and behaviors which no longer serve you. These thoughts and feelings represent disregulation. Through visual and/or auditory feedback, in the form of pictures and music, created by electrical impulses from your brain, your brain regulates itself. After a course of sessions, when the brain wave frequencies move into a desired pattern, symptoms may be greatly decreased or completely eliminated. The focus is on having your brain function better and having disturbing symptomatology reduced or eliminated. Neurofeedback is used to address several issues on the mental/emotional/physical health spectrum:
Attentional Issues (ADD/ADHD)
Addiction/Addiction Recovery
Anesthesia and Chemo Brain
Anxiety
Attachment Disorder
Autism Spectrum Disorder
Brain Injuries
Chronic Pain
Depression
Fears and Phobias
Fibromyalgia
Focus
Headaches and Migraines
Insomnia
Meditation
Peak Performance
Post-Traumatic Stress Disorder (PTSD)
Relationships
Sleep Problems
Stress
Stroke Recovery
Tantrums
Trauma
Many others
Results
Based on research and experience, I have a high confidence level in the efficacy of neurofeedback. Nearly everyone should see gains of some sort in their sessions (provided they are attended according to plan.) If this success level is not being met, there is usually a reason. Following reassessment and re-calibration of the feedback, most clients experience changes that they, and those around them, notice.
Medications
After successfully completing their sessions and working with their prescribing doctor, many clients can either decrease their dosage or stop using their medication. The brain starts to take over the role of regulating itself. Instead of changing the chemistry of the brain like medications, neurofeedback helps the brain regulate itself to a more effective and efficient state.